The Olympic champion starred in the clip "chorus of Turkish". Adeline Sotnikova wore a neon-shimmering suit and rode between the artists while they sang the song "Snow".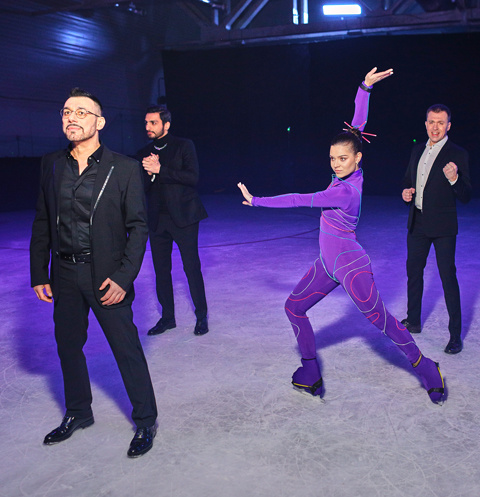 Recently, a new video of the famous male band "chorus of Turkish" for the song "Snow", produced by Sarina Turkish, has been filmed. The skating rink was chosen as a platform, and the role of the main heroine was performed by Adeline Sotnikova, dressed in a neon-shimmering suit. The work process turned into a real ice show. "When I was offered to be in the clip, I was pleasantly surprised," she shared with "Starhit" Adeline. -There were some doubts because of the high workload. But we found time in our charts, and at night we met at the Ice Arena. There was a friendly atmosphere on the court. The idea is quite original: the artists sing, standing on the ice, and I skate between them. The shooting lasted two days at the Ice Arena "Morozova" at a temperature of minus two degrees. "The pavilion was snowing, and a real hurricane was blowing up," adds Mikhail Turkish. -also used modern technology to create a roller. It turned out beautiful and romantic! The meaning of the song "Snow" Is love. And in this weather the most. The Christmas mood is secured. "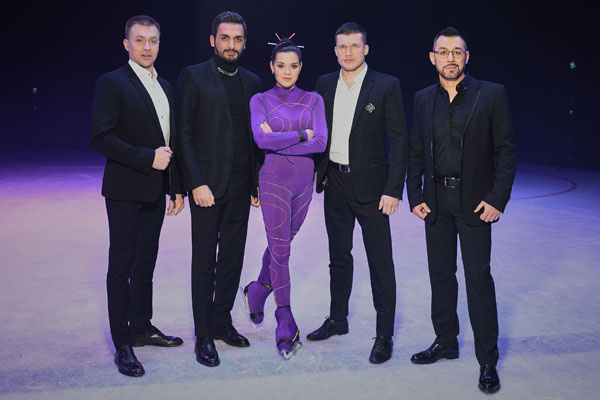 The video was conceived by the creators of NO COMMENTS Production in a futuristic style. According to the plan White ice will turn into a black abyss, and specially sewn for the skater costume will find a train. "The visual concept of the clip is the borderline state between the bipolar points, reality and the Unreal (the Eydohs), between Light and darkness," explained the director of the video, Heinrich Meder, to Starhit. -This effect is very well conveys the example of film, which is connected by the negative and positive. Where the negative is the opposite of the positive, turning white into black, black into transparent and so on. The black ice symbolizes the emptiness on which the girl in dance paints the reality. Emptiness as a symbol of the night in which a new day is born. Artists are observers of ephemeral, elusive process, where the previous day plunges under the cover of snow, leaves and freezes in "history". Adeline Sotnikova was satisfied with the work. The release of the clip is scheduled for the New year, the premiere will take place on Youtube choir Turkish. "I was charged with positive energy from the guys," Sotnikova continued. "They communicate so well with each other. The staff is very friendly. And it is expensive. "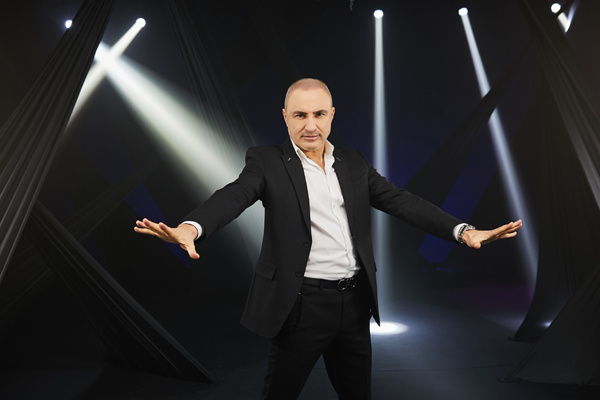 /
Source: http://www.starhit.ru